The SADA Board of Directors met earlier this month and elected a new slate of officers.  
They are: President – Rich Burritt – Vice President – Stephen Byer – Secretary – Anthony Lamacchia – Treasurer – Michael Spinelli
After another strong fiscal year, the Board approved a budget that includes no increase in dues, providing OSHA training to our dealers at no cost due to another grant and an annual dinner in September that will be exceptional. More funds were allocated for the service director's efforts in securing auto technicians. After a successful meeting with guidance counselors in November, we participated in quite a few job fairs in area high schools. We have developed an impressive backdrop for these events and will again meet with guidance counselors this fall.
Rich is a 4th generation auto dealer who has tremendous enthusiasm for the business. He will soon start construction on a new Chrysler store next to his Chevrolet facility on Route 104. He also serves on the NYSADA Board of Directors. We nominated him for Automotive News 40 under 40 competition and hopefully, he wins.
We anticipate another great year and look forward to increased efforts in the much-needed auto technicians field for our members.
GOLF TOURNAMENT WITNESSED AMAZING WEATHER AND GREAT TURNOUT
We worried all weekend as the rain kept coming, but on Monday, June 17th, we couldn't have asked for a better day. There were 83 golfers that participated and they all enjoyed the fun-filled day.
Lunch co-hosted by ThruWay Autoglass and ACV Auctions was a great start for the golfers. There was one glitch as the club charged for beverages on the course when they were supposed to be provided by Spectrum Reach. The problem was resolved by having the beverages during the cocktail reception given by Spectrum Reach. They also took photos of our golfers and had them available in frames for the group. The dessert table was again sponsored by our good friends at ADESA Syracuse. The tournament prizes (Pro shop gift certificates) were contributed by Five Star Bank and SADA.
The top three teams were:
1st Place
Rich Burritt
Jesse Eckhard
Rob Galloway
Ryan Hawthrone
2nd Place
Brian House
Josh Utamsingh
Bill Bertram
Mike Haines
3rd Place
Gino Barbuto
John Sloan
Derek Orf
Adam Mulherin
We appreciate the ongoing support of the golf tournament and were thrilled that we had one of the nicest days in June.
WE NEED YOUR SERVICE DIRECTOR
Much time and energy have been devoted to the establishment of the service directors committee that have recommended fund allocations and attended job fairs with Pam. While we have an active committee, we need more involvement from your service director. It is our intention to host a very nice luncheon for the guidance counselors in the fall and provide an informative program about the merits of having students get into auto technician and collision programs. Governor Cuomo has also gotten on the "bandwagon" and is in the preliminary stages of developing the state's involvement. Barbara Rothschild attended a meeting last week with the DMV Commissioner, staff, and representatives from the other New York State Associations to participate in these efforts. We welcome more on the committee and believe that these efforts will produce results for our members.
CHARITY PREVIEW – AMAZING!!
The largest fund-raising event in our community will start preliminary planning very soon. There have been quite a few inquiries from organizations that want to be involved. We anticipate another great event on February 5th. More information will be forthcoming including the announcements of the 2020 charities and underwriters. Enjoy the summer and think about the 22nd Annual Charity Preview party.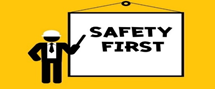 HAZARDOUS ABATEMENT BOARD GRANT
Every year, we write a Hazardous Abatement Board Grant that provides funding for OSHA training in area dealerships. We have again been approved and starting August 1st, we will offer training in your dealerships at no charge on OSHA compliance subjects. Once we have signed the contract with the state, Pam will put out the information on subjects that will be available. While OSHA training may not be the most popular priority for our members, you need to be reminded that it is extremely important. We maintain all records here including the sign-up sheets to prove that you have been pro-active in OSHA training. Over the years, these files have been invaluable when an employee files a complaint with OSHA or there is an incident in your dealership.


Have we got great news for you and your employees! As a member of SADA you can apply for personal insurance products from The Paul Revere Life Insurance Company!
These benefits can enhance your current benefits portfolio and can be customized to fit your individual needs.
Also:
Coverages are available for employees and their family, with most products.
You will enjoy the convenience of premium payment through payroll deduction.
You will have the ability to take most coverages with them if they change jobs or retire.
Accident Insurance –helps offset the direct and indirect expenses such as deductibles, co-payments and other costs not covered by traditional health plans.
Specified Disease for Cancer/– helps offset the out-of-pocket medical and indirect nonmedical expenses related to critical illness that most medical plans may not cover.
Short term Disability Insurance (Paycheck Protection) – helps offset financial losses that result when employees are unable to work.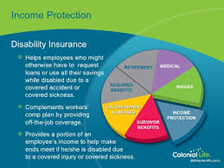 Term Life Insurance/Whole Life
Helps provide financial security for family members and allows employees to tailor their protection to help meet their individual needs.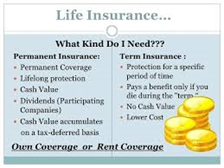 Contact Pam and Denise, 315-474-1041 to schedule QUARTERLY enrollments for all your NEW employees.

Are you running out or room??? Do you feel like you need a new building just to house all your deal jackets, RO's and other key paperwork? Have you heard about DealerDOCX?
DealerDOCX specializes in secure end-to-end Cloud-based document management solutions and scanning as a service for the Automotive industry. We take the boxes, filing cabinets, and storage rooms of deal jackets, ROs, and other key paperwork that you're required to hold onto and move every page to the Cloud. With our main scan center, we support our clients across the Northeast, New England, Mid-Atlantic, Southeast, Midwest, and beyond, our goal is to save your dealership time, space, and money through high-performance electronic document management.
Contact Pam at SADA, 315-474-1041, to learn more and schedule an in-office demonstration of just how beneficial, quick, easy and inexpensive this service can be.